The Nishorgo Oirabot Nature Interpretation Centre, featured on Contemporist.com, caught Steven's eye because of the way the design was integrated into the world around it.
The Centre, designed by Vitti Sthapati Brindo Ltd, Ehsan Khan, is located in the Chittagong District of Bangladesh, and is situated in a protected forest and nature reserve.  According to Contemporist, "Nishorgo means environment in Bengali, and the central concept driving the project is to cherish the sanctity of nature."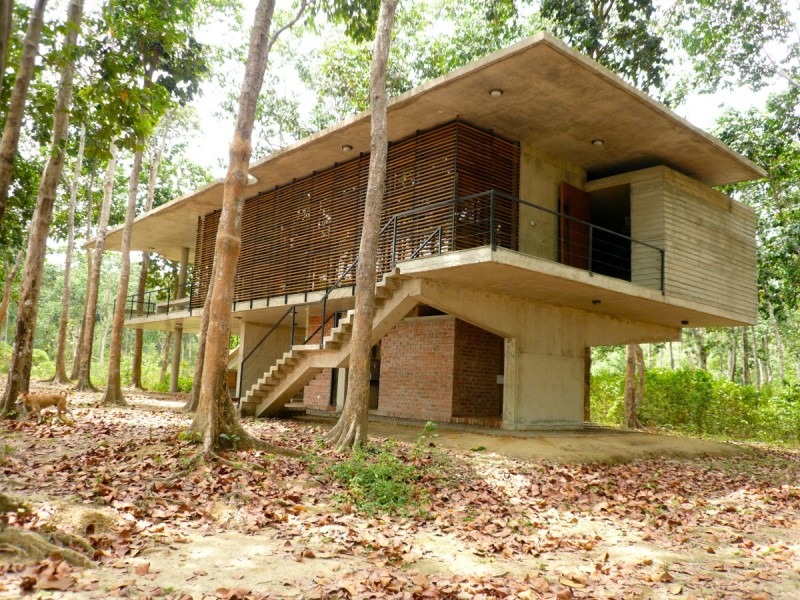 That was precisely what Steven appreciated as well.
"I like how the architect took the reserve into account," he said. "That the design is conscious of the natural world around the building and incorporates it."
Photo copyright by BKS Inan/Contemporist.com. For more information and photographs, visit the Contemporist.com.